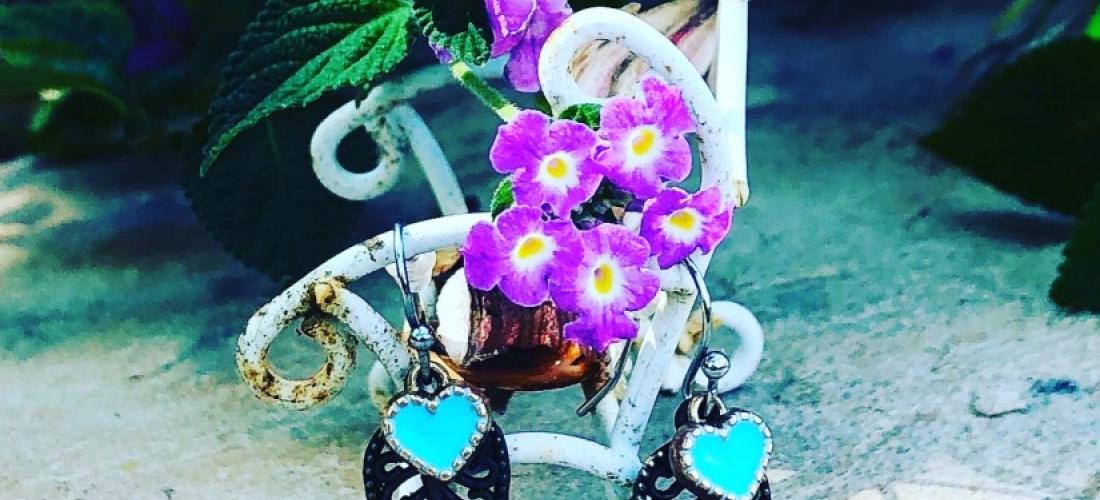 Well, after the huge success of our 2nd Annual Sparkle and Ice, who knew that this was going to be our new normal?
I wish I had some pictures to show you…but alas…we had so much fun we literally forgot to take pictures after our photographer had to back out at the last minute.
So here's a quick update: We had our first virtual event, Spring Goddess Dance, with Katie Shell in March.
Goat Strong was cancelled due to social distancing and there really is no way to recreate that event online.
Thankfully, we already had a virtual fundraiser in the works for April, and we threw all our energy into making it amazing…and it was. Thanks to our incredible community, we funded one more gift in 2020.
One of the items featured in our silent auction was Journey Jewelry. We have a wonderful new initiative that celebrate birth, journey, and is an homage to sweet Clara who believed that love is forever. You can read more about how she inspired Willow Wish HERE, and be sure to keep these beautiful pieces in mind for any gifting needs you may have.JOURNEY JEWELRY
And now we are into May…we have another virtual event planned. Last year we had a great time sipping and painting with master artist Erica Marr. She has agreed to host an on-line event so we can gather and paint these sweet little turtles (or other ocean animals if you are so inclined!!). Your ticket includes a paint kit and a supply list to make your own fun at home while you paint along with our on-line gathering. If you prefer, you can also watch the replay and paint and sip at a time that is more convenient for you.PAINT NITE TICKET + KIT
We are trying to figure out if or how to host our Photo Fundraiser in June. So many cute pictures came out of that day…and we would love to do it again. If you have a minute, please click on the link to take a brief 5-question survey to help us gauge interest.
Special BOGO code offered as a thank you for completing the form!!PHOTO EVENT SURVEY
Also new this year…we have a podcast!! Meet Emmy, The Birth Wizard. She is sharing all things Willow Wish, birth, birth centers, recipients, sponsors, and more over on the podcast she started to help us have more of an online presence with a different medium. She is an amazing hostess. You can also find her LIVE on facebook and instagram on Wednesday evenings at 8:00 PM Arizona Time. She always has some great trivia questions to share and her infectious personality is sure to lift your spirits and give you the energy you need to finish the week strong.LISTEN TO PODCAST
Last but not least, we are still hosting our food drive. Our theme this year is "Christmas in July". Although it has been a fall/winter event for us in the past, this year we decided to move it up to give us a little more space to plan our Festival event…and as it turns out, hosting the event in July is just what the food banks need. We have no idea when people are going back to work, and July is the flux time between school lunch programs ending for one school year and beginning again for the next school year.
We do have a few more events in the works…be sure to keep tabs on us over at Eventbrite so you know when and where we are hosting our upcoming events.EVENTBRITE TICKETS
Hope to "see" you soon!! We miss seeing each other to plan in person, and we certainly miss seeing all of you out and about in Arizona.