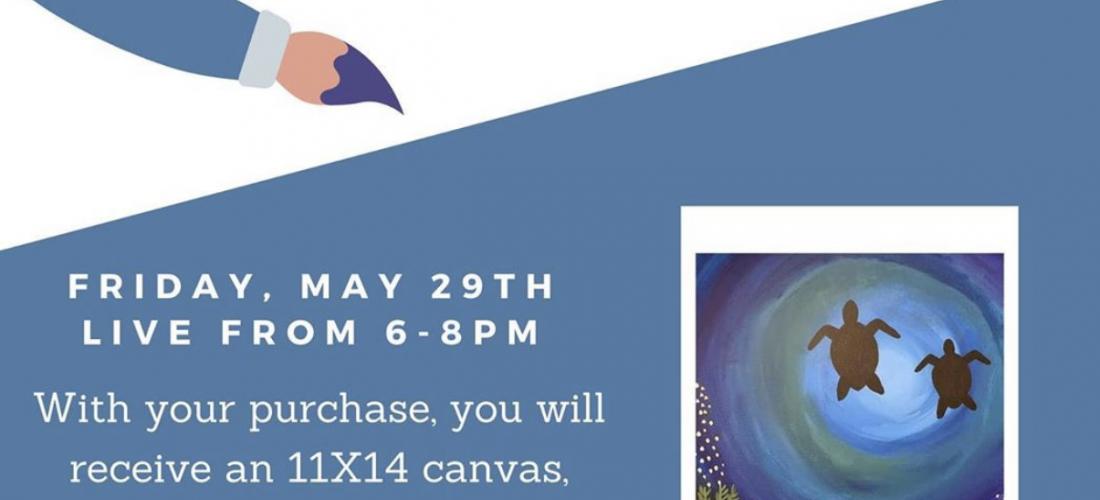 Paint Night is this Friday, May 29th. Today is the last day to get your tickets for guaranteed porch delivery. Please use code "WW" at checkout for your free gift with purchase!
We are looking forward to our virtual version of Sip and Paint Night in 2020…chalk it up to one more way we are being creative during these interesting times.
Last year we had a great time sipping and painting with master artist Erica Marr. She has agreed to host an on-line event so we can gather and paint these sweet little turtles (or other ocean animals if you are so inclined!!).
Your ticket includes a paint kit and a supply list to make your own fun at home while you paint along with our on-line gathering. If you prefer, you can also watch the replay and paint and sip at a time that is more convenient for you. I also got a "sneak peek" at the event booklet…you are going to love the May edition of "Granting Birth Choice"!!
Head over to willowwish.eventbrite.com to purchase your ticket today!
"See" you on Friday!!
P.S. We know there are procrastinators in the crowd…should you miss the porch pick-up deadline, you can still order your ticket and receive your free gift…as long as you are willing to pick up your supplies in Mesa.