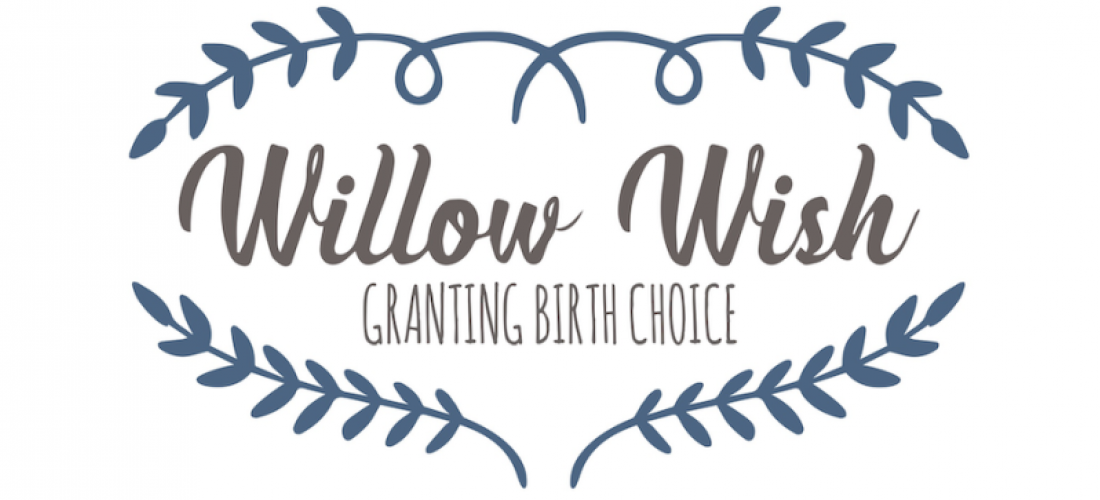 Welcome to the announcement page for our inaugural Willow Wish OnLine Auction Fundraiser!! Huge thanks to the wonderful businesses who have generously donated goods and services to provide an amazing opportunity for you to support Willow Wish and get something back for your donation. Willow Wish is a scholarship fund seeking to make the birth center experience available to any family in Arizona who would choose a birth center setting, regardless of their ability to pay out-of-pocket. The proceeds from this year's auction will go directly into our scholarship fund so that an Arizona family can have their birth center dream come true. To learn more about Willow Wish, our mission, and our story, please visit our website, willowwish.org.  We thank you for stopping by to check out our auction, and thank you in advance for sharing this auction opportunity with your family and friends who might enjoy the items offered by our generous donors. *Auction Details* *Auction will run on
THIS event page
starting at 12 pm Monday, May 1st and ending promptly at 12 pm Friday, May 5
th
. *Items are listed in the
discussion tab
of
this event
. *Opening bid will be 1/4 of the retail value. *Minimum bidding increment is $1. Please feel free to bid more if you want to make the item yours (and thank you!). *For a bid to be valid: Comment with the dollar amount AND your PayPal email address. You may also message your email address to this page. BOTH must be received in order for your bid to be counted. *Winners will be determined at 12 pm May 5th. *Winners will have 24 hours to pay their invoice. If it is not paid the 2nd place bid will have the opportunity to purchase the item in question. *Physical items can be shipped in the US. Winner is responsible for shipping cost. This promotion is in no way sponsored, endorsed or administered by, or associated with Facebook. You understand that you are providing your information to the owner of this Facebook page and not to Facebook. Items will be added until the auction begins at noon on Monday, May 1. Please continue to visit us the
discussion ta
b on the event page to see the daily updates. Again, we thank you for taking the time to look at the auction items, and sharing our event if you like what you see.  We appreciate your help in making this auction a win for AZ families!
---
ITEM #1
Silver Nipple Soothers™ Donated by Amorini USA
RETAIL VALUE: $55.00 Opening Bid: $15 "Amorini Silver Nipple Soothers™ are designed to protect the sensitive nipples of breastfeeding mothers between breastfeeding sessions. One of the most common challenges a breastfeeding mother faces is the nipple pain, which in many cases begins in the first days of breastfeeding and returns when babies start teething. This is often caused by an improper latch or by the nipple area chaffing against garments. Amorini is a set of two nipple-like shells, hand crafted in Italy from the purest Silver that can be molded into shape - Sterling Silver 925 ‰. Unlike creams and balms, Amorini leaves no residue on the skin ensuring that your baby does not ingest any potentially harmful chemicals." Read more about Amorini here:
http://www.amoriniusa.com/
---
ITEM #2
Nursing Cover and Bandana Bib
Donated by Poncho Baby
RETAIL VALUE: $70.00 Opening Bid: $18.00 Poncho Baby Nursing Cover is the only cover on the market with a patented design for its flexible neckline that allows Mom to see the baby plus full back coverage. It is a multifunctional cover: stroller cover, car seat canopy, blanket and more. The Poncho Baby collection has extended to bibs, baby blankets, diaper bags and washcloths. All Poncho Baby products are eco-friendly, super soft and offered in your choice of classic (100% muslin cotton) or organic cotton fabric. Learn more about Poncho Baby: 
https://ponchobaby.com/
---
ITEM #3
Pampering Mama + Baby Items
Donated by Tonttu Box
RETAIL VALUE: $40.00 Opening Bid: $10.00
"MOMMING IS HARD! At Tonttu Box, we know how to make it EASIER for you! Every month you will receive a carefully curated box of amazing full-size spa products, unique handmade toys, educational books, first – in – the know care products for you and your baby (gender/age appropriate) from local vendors! Our box is filled with mom-made products for moms!" Order info ~
https://goo.gl/cuIhtf
Contents:
BotanyandWax
Cranberry Marmalade Candle
So Awesome 
Pack Wallet Cards
Lo & Behold Natural Body Care
Salt Bath Soak
Sucré New Orleans
Chocolate Bar
The Original Squeeze
4oz Silicone Food Pouch
VOESH New York
Collagen Gloves + Collagen Socks
---
ITEM #4
Lemon Essential Oil + Diffuser
Donated by BodyWise Chiropractic
RETAIL VALUE: $55.00 Opening Bid: $14.00 From the 
BodyWise Chiropractic
 website:
Benefits of chiropractic care during pregnancy
Pelvis alignment and balance, less back labor, reduced need for pain medication, less back pain, shorter labor times, more comfort while #breastfeeding 4653 S Lakeshore Dr, Ste 1 Tempe, AZ 480-775-2593 info@bodywisechiro.net
---
ITEM #5
Sugar+Spice Gift Basket RETAIL VALUE: $100.00 Opening Bid: $25.00
$50 off Placenta Encapsulation Service from Rebecca Turrigiano (Loving Touch Doulas)
Headband from Denise Franklin (Denise Doula)
Fuzzy Socks
3-pack Bandana Bib
2-pack Crib Sheets
Patrull Safety Latches
Bumpy Ball
---
ITEM #6
Core Mama Consultation Donated by Robyn Wilhelm Physical Therapy, LLC RETAIL VALUE: $125.00 Opening Bid: $30.00 Robyn Wilhelm Physical Therapy, LLC  specializes in women's health and pelvic area physical therapy. This wellness consultation is for women who are seeking guidance on pregnancy or postpartum exercise that are appropriate for their current "core" condition. An assessment of alignment and testing for diastasis recti is completed, and clients learn the influence of both on exercise and core strength
WWW.WILHELMPT.COM
ROBYNWILHELM@WILHELMPT.COM 602.316.0571
---
ITEM #7
Birth Journey Workshop
Donated by Doula Dianne
RETAIL VALUE: $200 Opening Bid: $50 This intensive one-day workshop will equip you with knowledge and skills that will enhance your birth experience while making lasting memories. The ideal time to take this workshop is in your 7th or 8th month of pregnancy. CLASS BENEFITS
This unique birth preparation class is designed with you in mind. You will be given a variety of tools needed for your journey regardless of where you are choosing to birth your baby.
The intimate class environment creates a time of special bonding with your partner.
It is taught in such a way that you will leave confident in your ability to advocate for your care in a respectful manner.
WEB:
www.douladianne.com
---
ITEM #8
Mothering the Mother Wellness Package
Donated by Willow Midwife Center for Birth and Wellness
RETAIL VALUE: $230.00 Opening Bid: $60.00 Gift certificate includes:
5 Prenatal and/or Postnatal yoga classes at Willow Loft
One Labor Prep or Mother Warming Acupuncture Session
One Massage at Center for True Harmony
www.willowbirthcenteraz.com
480-565-5990 diane@willowbirthcenteraz.com
---
ITEM #9
Healthy Pregnancy Package
Donated by Sweet Pea Births
RETAIL VALUE: $105.00 Opening Bid: $26.00 This package includes a private two-hour Healthy Pregnancy Class offered at Willow Birth Center or via web chat, the award-winning "Natural Childbirth Exercises" book by Rhondda Hartman, a SPB water bottle and one SPB clothing item: winner can choose a onesie for baby or a t-shirt for an older sibling. The Healthy Pregnancy Class is designed to prepare a couple for an optimal pregnancy experience.  We will review the basics of a good pregnancy diet, talk about easing discomforts of pregnancy, and demonstrate the exercises from the book,
Natural Childbirth Exercises
by Rhondda Hartman. There will also be time for Q&A to answer any questions or concerns you may have as you prepare for your birth journey.
www.sweetpeabirths.com
602-684-6567
---
ITEM #10
Milk Bath Photo Session
Donated by Cherry Blossom Doula
RETAIL VALUE: $150 Opening Bid: $40 Enjoy a luxurious milk bath photography session in one of the birthing tubs at Willow Midwife Center for Birth and Wellness.
http://www.cbdoulaservices.com/
---
ITEM #11
Postpartum Doula - 8 Hours Overnight Shift
Donated by Lindsay Lutes
RETAIL VALUE: $200.00 Opening Bid: $50.00 Perfect for anyone wanting some good sleep after baby arrives! This 8-hour overnight shift must be redeemed by July 31, 2017.  
---
ITEM #12
  [gallery ids="228,227" type="rectangular"] Belly Cast
Offered by Darcy Newlin, Doula and Dancing For Birth Instructor
RETAIL VALUE: $200.00 Opening Bid: $50.00 Belly Cast finished with one color and matching ribbon for hanging. This plaster cast of your pregnant form is an adorable keepsake that can be used as a prop in newborn photos, hung in the nursery, turned into a bowl later on...you get the picture.  It is most often made toward the end of the third trimester of pregnancy. This is a great gift for an expecting mama. Session will take place in the Willow Loft. 1-1 1/2 hour for prep, sitting & clean up. Within a couple weeks, finished product available for pick up at Willow Midwife Center for Birth and Wellness.  
---
ITEM #13
Lilla Rose Hair Pins + Large Flex Clip
Donated by Amy Evans
RETAIL VALUE: $28.00 Opening Bid: $7.00  
---
ITEM #14
Placenta Encapsulation + Tincture Services East Valley Only (Ahwatukee – Apache Junction – Chandler – Gilbert – Mesa – Queen Creek – Tempe)
Donated by Manifest Mama
RETAIL VALUE: $170 Opening Bid: $45 Almost every single mammal consumes their placenta after birth (excluding marine animals). The placenta is loaded with iron and vitamins B6 and B12, as well as estrogen and progesterone, both important postpartum hormones.  It's benefits include helping to stop bleeding after birth, replenishing iron levels, and stabilizing hormones.  Many women also find it increases milk production and bonding thanks to its oxytocin content.  It has been around for centuries but is just recently gaining popularity in the US. Placenta tinctures are made by slicing off a small piece of the raw placenta.  It is placed in a jar of high grade alcohol to steep for 6-8 weeks.  It is then filtered and placed in a dark glass dropper bottle.  The tincture can be used long after the pills are gone.  They come in handy during PMS, menopause, times of transition, and stress.  If the tincture is kept in a cool and dark space, it will last for many years.
Instagram: @manifestmama
Phone 719-661-1392
---
ITEM #15
One-Class Session
Donated by
One Love Kids Yoga
RETAIL VALUE: $35.00 Opening Bid: $9.00 "Our goal at One Love Kids Yoga is to encourage families and children to foster a love of physical fitness, promote education, expand curiosity, and embolden self-love.  To create a whole family experience focused on embracing connectivity and mindfulness through the fun and excitement of yoga and bonding." Melissa Holden, Certified Kids and Family Yoga Instructor Owner / Instructor 
www.onelovekidsyoga.com
(480) 580-2216
---
Item #16 
Breastfeeding Consultation with an IBCLC
Donated by Arizona Breastfeeding Center
RETAIL VALUE: $225.00
Opening Bid: $55.00
What to Expect at a Lactation Consultation with Arizona Breastfeeding Center:
A thorough history of mom and baby
An assessment of areas of concern to mom such as nipple damage, thrush, plugged ducts or mastitis
An assessment of baby's oral anatomy
Baby is weighed before and after a breastfeeding to accurately assess milk transfer
Observation of a breastfeeding session with counseling on positions and techniques to achieve more comfortable latch and most effective milk transfer
Our IBCLCs will answer any questions you may have, and make sure you are comfortable breastfeeding your baby
Together, you will decide on a plan of care that will help you reach your breastfeeding goals and will meet the needs of both you and your baby.
We will coordinate care with your pediatrician and OB/GYN or midwife and send a written report of our visit
Please feel free to bring a support person with you to our consultation. They are often a big help when you try the techniques you've learned back at home!
http://azbreastfeedingcenter.com/
---
Item #17 ~ #18 ~ #19
[gallery ids="237,238" type="rectangular"] 1 Hour Private Nutrition Coaching Session  
OR
 1.5 Hour Family Nutrition Coaching Session
Donated by Crystal Heinecke
RETAIL VALUE: $75.00 Opening Bid: $20.00 Holistic Nutrition Consultation:  As a mother of 6, my journey with my children drove me to discover a more holistic way of living. Through the different experiences life and parenthood has offered up, I've been given many different learning opportunities. My diverse professional and educational background comes together in a way that allows me to work with families in different, but interlaced, facets of their lives. During our holistic nutrition sessions I provide tools and support to help build a sustainable relationship between you and healthy nutrition. We'll dive into what a holistic approach to nutrition is. We discuss your goals and help put together a plan for meeting them. We discuss where you are at and where you want to be with food, how you can 
get there, and what you can do to support your journey into a healthy way of eating.
---
ITEM #20
Newborn One Piece
Donated by Amy Brown of Zen Parenting: The Book
RETAIL VALUE: $23.00 Opening Bid: $6.00 Who is looking for a sweet newborn picture prop or warm suit for a fall baby?? This onesie is lovingly hand-crafted; made of soft, acrylic yarn. Machine wash, tumble dry. Note: Shipping of $4 will be added to the final bid of this item. Thank you
---
ITEM #21
Adult Single 1-Hour New Client Initial Lesson
Donated by Sue Wieger, LPGA, M.ED
RETAIL VALUE: $175.00
Opening Bid: $45.00 About Sue Wieger: Keynote Peak Performance Speaker #1 International Best Selling Author 2015 LPGA Teacher of the Year - Central Section Sue Wieger Golf Academy utilizes the V1 and Edufii, the World's Best Digital Coaching Software System in Sports today to capture your progress on video. Your Video lesson will be uploaded to SWGA website and you may revisit your lessons and measure your results. V1 and Edufii also allows you take your lessons to the range on your smart phone or tablet, giving you 24 hour access to your learning.
http://suewiegergolf.com/
---
ITEM #22
The Belly Baby Breast Pillow is handcrafted from medium density foam, covered with a 100% cotton case, and is designed to fit into a standard pillow case therefore matching any bedroom décor!
Your pregnant tummy fits into the center giving you comfort and support and allowing you the sleep that you need.
As an added bonus, this pillow can also be used after birth. Breastfeeding moms experience tender and painful breasts - just turn the pillow sideways, place under your breasts and now you can sleep on your stomach again!
The pillow can also be used for your infant while co-sleeping, cradling your child and giving you peace of mind! The natural shape gives the baby a slight incline that is so helpful for those with reflux issues.
It is truly a pillow for your Belly, Baby and Breasts!