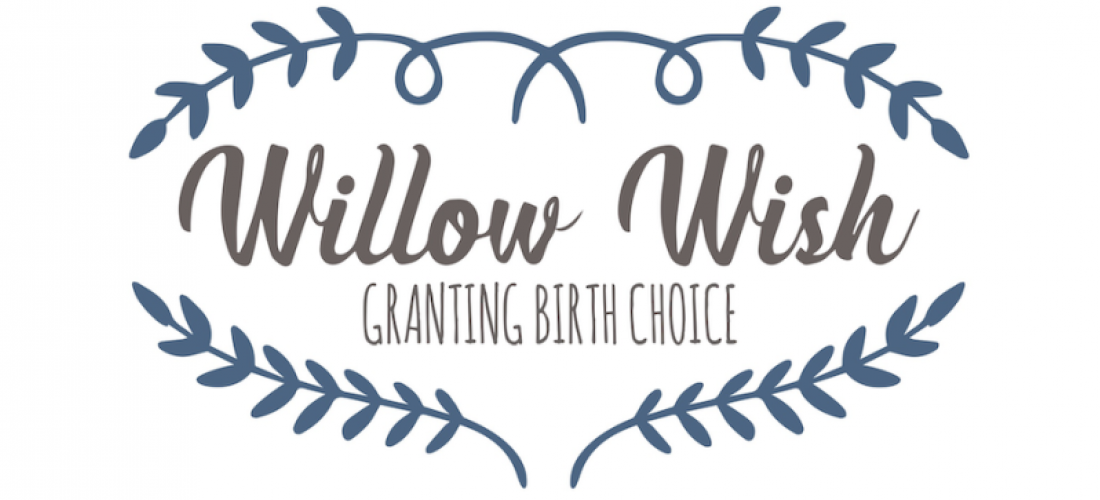 We are pleased to be able to offer one final auction in 2017. This event has been made possible by nine area doulas who donated their services for the Fall Festival.  We are grateful to other area providers who recognize the importance of self-care and have also joined our local doulas to provide the following services for pregnant and/or postpartum mothers. The event will be live
HERE
from Friday, November 24, 2017 at 12:00 am through Saturday, November 25 - final bids must be registered by 11:59 pm. Thank you for your support of Willow Wish!! See you on-line this weekend!
---
ITEM 1: Placenta Encapsulation Gift Certificate - $175 Value
Donate by All Things Birth
Opening Bid: $55
ABOUT: Your placenta encapsulation gift certificate includes the production of consumable capsules from your placenta and an umbilical cord keepsake. Your placenta will be encapsulated in your home with the highest regard for sanitation. I can provide capsules, cord keepsake, blood and color prints, tincture. Raw prep start and traditional Chinese method available. Donor Information:
Victoria Calleja 516-238-8843 allthingsbirth@gmail.com https://facebook.com/allthingsbirth/  
---
ITEM 2: Massage Gift Certificate - $75 Value
Donated by Gila Shire, LMT - RYT - Nurse – Doula
Opening Bid: $22
Indulge yourself in ONE HOUR of GILA's HOLISTIC prenatal MASSAGEWORK Including: Swedish Massage, Reflexology, Aromatherapy, Pulsing & Energy-work  
Donor Information: Gila Shire 602-672-1319 gilashire@gmail.com www.yogila.com
---
ITEM 3: Milk Bath Session for Maternity or Newborn Gift Certificate - $200 Value
Donated by Cherry Blossom Doula
Opening Bid: $60
These unique photos are a wonderful way to celebrate your pregnancy or newborn baby!  Milk bath photo sessions are performed in the comfort of your own home (an alternate location is available upon request and availability.)  The session generally takes 1-1.5 hours and is not made to be rushed, but to make the mom feel beautiful, special and comfortable.  All supplies needed for the milk bath are provided by Cherry Blossom Doula Services.
*the bath is a dairy-based product; an alternative is available upon request.  Please inquire while booking the session so that I can prepare the proper supply. 
Session includes:
Maternity or newborn milk bath photos, performed in the comfort of your own home
A minimum of 15 edited, high resolution photos
Flowers provided for photoshoot/session
  Donor Information:
Alyssa Leon 602-743-1270 cbdoulaservices@gmail.com www.cbdoulaservices.com
---
ITEM 4: Modern Mama Must-Haves Box - $50 Value
Donated by Modern Mama Doula Services
Opening Bid: $15
The Modern Mama Must-Haves Box is the perfect baby shower gift. Inside, you will find everything an expectant mama needs to finish out her pregnancy prepared and strong; and start her postpartum life in comfort. Includes:
Herbal Soaks
NIP DIP
Chemical free postpartum pads
High quality witch hazel
Red Raspberry Leaf tea
Evening primrose oil capsules
Donor Information: Michelle Ludwig 720.409.8977 hippidippy@gmail.com www.modernmamadoula.com  
---
ITEM 5: Rice Bag - $10 Value
Donated by Ohana Belly Doula Services
Opening Bid: $3
This rice bag is handmade with love for you. It has been infused with lavender essential oils. It can be used hot or cold.
Donor Information: Kristy Martin 480.286.3097 ohanabellyaz@gmail.com www.ohanabelly.com  
---
ITEM 6: Postpartum Planning Session Gift Certificate - $150 Value
Donated by Phoenix Family Birth
Opening Bid: $45
Your postpartum planning session is a 90-minute in-home consultation with PFB owner and postpartum expert, Bethany Sawhill. During this time, we'll discuss the physical and emotional recovery from birth, immediate baby care choices after birth, and putting together a personalized plan for your family's initial postpartum period. After this session, you will feel confident knowing that you can skip the late-night Google searches with a thousand options. We'll hone in on exactly what suits YOUR family best for personal care, newborn care (the hearts and hands side as well as a plan for stocking the nursery with less stress), relationship care, and household management. You will also leave with a simple way to communicate your needs with a new baby to your friends, family, and visitors. You plan for your birth. We're excited to help you plan for what comes next, too!
Donor Information: Bethany Sawhill 480-359-6572 Bethany@PhoenixFamilyBirth.com http://phoenixfamilybirth.com  
---
ITEM 7: Gentle Sleep Consultation Gift Certificate - $100 Value
Donated by Full Circle Doula Collective
Opening Bid: $30
One of the #1 concerns for all parents alike is: S
leep
. Whether they should be sleep training; sleeping longer; sleeping shorter; sleeping alone; not sleeping alone; what is normal; what is safe; is a schedule necessary; what are safe practices; and how to prevent SIDS.
YOU ARE NOT ALONE
! I will help you find solutions that fit your needs and meet the needs of your baby/toddler. My sleep services provide an alternative solution to 'sleep training, crying it out', or just struggling through it. As a certified infant sleep educator, I will help you to understand the science behind infant & child sleep, we will discuss what "normal" is, & how to provide a safe and conducive sleep environment. This will help you to have realistic expectations around normal, and healthy sleep behavior. I help your family find the balance around everyone's sleep needs, with gentle and respectful coaching, recommendations and validation. I can assess your current concerns and together we can get to the root of the issue(s), while brainstorming some ideas, to give you the tools and education to help you make the necessary changes that feel right for all of you.
Donor Information: Lindsay Ransom (928) 308-9784 lindsay.ransom@yahoo.com http://fullcircledoulacollective.com
---
ITEM 8: Birth Journey Class Gift Certificate - $200 Value
Offered by Doula Dianne
Opening Bid: $60
This intensive one-day workshop will equip you with knowledge and skills that will enhance your birth experience while making lasting memories. The ideal time to take this workshop is in your 7th or 8th month of pregnancy. CLASS BENEFITS
This unique birth preparation class is designed with you in mind. You will be given a variety of tools needed for your journey regardless of where you are choosing to birth your baby.
The intimate class environment creates a time of special bonding with your partner.
It is taught in such a way that you will leave confident in your ability to advocate for your care in a respectful manner.
Donor Information: Dianne Hamre 602-881-2729 dianne@douladianne.com www.douladianne.com
---
ITEM 9: In-Home Babywearing Consultation Gift Certificate - $150 Value
Donated by Living Body Works
Opening Bid: $45
Your gift is a one-hour In-Home Customized Babywearing Consultation to help you with carriers you may have or to help you select the right carrier for you and your baby! Babywearing has also been shown to decrease fussiness and indigestion in babies. It keeps babies from developing a flat head by keeping them off their backs and helps with strength and coordination as well! I come with a whole assortment of carriers for you to try-before-you-buy. I can also help with carriers you already have, and can help you navigate buying any carriers you may want/need assuring you have the right things to help you hold your baby close (and be hands-free!!) Babywearing is a great way to build closeness with your baby and can help strengthen your bond. My best wishes to you and your new baby! I can't wait to help you on your babywearing journey!
Donor Information: Nicole Hamic LMT, E-RYT, Doula 503-298-0826 livingbodyworks@gmail.com www.livingbodyworksphx.com  
---
ITEM 10: 60-Minute Breastfeeding Consultation - $190 Value
Donated by Holistic Lactation
Starting Bid: $60
  What to expect from a consult:
A full assessment and medical history of you and your baby pertaining to the birth and breastfeeding
A hospital grade scale to weigh your baby before and after a feed to measure intake
Observe a feeding session so we make sure you haven't fed your baby a full feed right before we meet
Work on positioning and latch
Work with any feeding devices you may need
Assess infant reflexes and structure
Complete an oral examination of your baby
Work on suck training or other therapeutic exercises as needed
Address diet and nutrition issues
Go over techniques to manage milk supply and express milk if needed
We will leave you with a feeding care plan that includes written instructions on breastfeeding, safe sleep, tummy time, baby wearing, therapeutic exercises, infant intake, referrals, etc.
Donor Information: Jacqueline Kincer, IBCLC (602) 842-2863 hello@holisticlactation.com https://holisticlactation.com/
---
ITEM 11: Ticket to Good Health - $150 Value
Donated by Pure Life
Chiropractic
Starting Bid: $45
This gift certificate will cover a patient's initial assessment in the office. During this assessment, we do a consultation, a neurological evaluation; where we use NASA certified technology to see areas of inflammation and irritation (pressure) on the nerves coming out of the spinal cord. We also sit down with the patient and go over all our findings and recommendations (we do a lot of education!). Cross streets for the office: Pima Freeway & Talking Stick Way
Donor Information: Dr. Lina Chehayeb (480) 744-6565 info@purelifeaz.com http://purelifeaz.com/  
---
ITEM 12: In-Home Chiropractic Visit - $150 Value
Donated by ChiroToYou
Starting Bid: $45
Dr. Timmie is passionate about providing quality natural and holistic health care, helping patients make positive lifestyle and nutritional choices to achieve healthy lives for them and their families. 480-567-9774 www.chirotoyou.com Dr.Timmie provides House Call services throughout the Phoenix, Scottsdale, and East Valley area - East Valley, Downtown, Scottsdale, Arcadia, Tempe, Mesa, Chandler, Queen Creek, and San Tan Valley. Donor Information: Dr. Timmie Fuehrer 480-567-9774 www.chirotoyou.com
---
ITEM 13: Prenatal Yoga 4-Class Package including Birth Partner Class - $100 Value Donated by Mae-U-Be Opening Bid: $30 This is prenatal yoga 4-class series that includes a Birth Partner Workshop. For those who are not currently pregnant, should you bid and win, I will change out the Birth Partner Workshop for a Partner Thai Workshop. Donor Information: Jennie Mae (480) 862-0949 magicallymae@gmail.com http://maeube.massageplanet.com/
---
ITEM 14 - 15 - 16: One 60-minute consultation session - $100 Value
Donated by Jessica Hedgepath
Opening Bid: $30 **NOTE: I am trained by Postpartum Support International on Perinatal Mood and Anxiety Disorders.** Women are unique and women deserve specialized care. For the quality of your life and for those who depend on you, investing in your health is a wise decision. I am a mental health professional specializing in the emotional and behavioral health needs of women in various phases of their life. It is my goal to provide you with a safe, confidential, and useful therapy experience. I treat issues that commonly affect women and teenage girls including:
Pregnancy/postpartum mood & anxiety disorders
Depression
Bipolar disorder
Anxiety disorders, including panic disorders, phobias, OCD, & general anxiety
ADD/ADHD
Trauma & abuse
Infidelity & betrayal
Codependency
Relationship & marriage conflict
Parent-child conflict
Self-harm
Emotion management & coping skills
Stress management skills
Substance & process addictions
My passion is to support and encourage women and young girls as they move through life transitions. You can overcome your struggles and embrace your strengths and individual worth. I can facilitate the growth and change you desire. I can collaborate with your Primary Care Physician, OBGYN, or Midwife to help you feel well again. Donor Information: Jessica Hedgepath, Behavioral Health Technician (480) 668-8301 ext 1012 http://www.familystrategies.org/Jessica-Hedgepeth.html