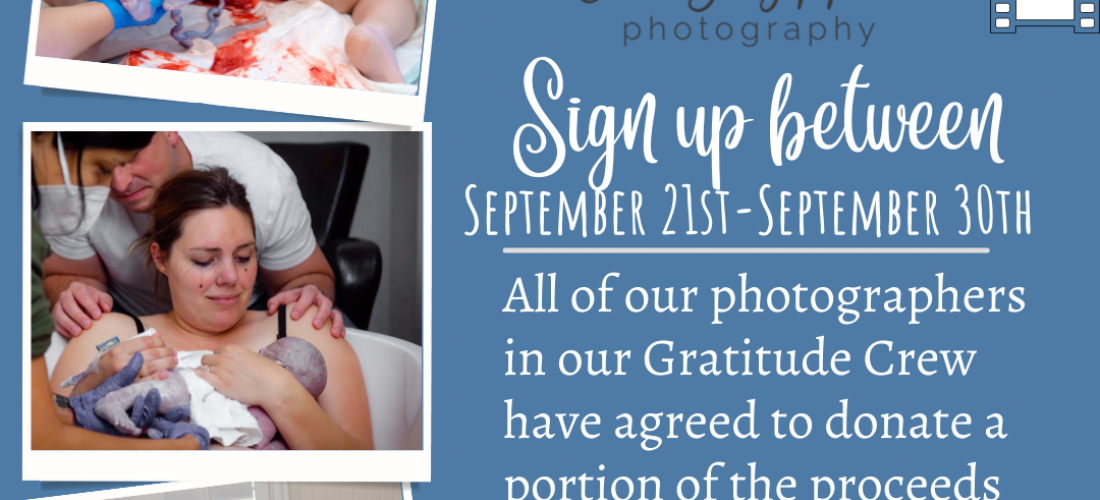 Day 2
Emily Gipper Photography
Our second photographer in our 2021 Gratitude Crew is Emily from Emily Gipper Photography. Meet Emily: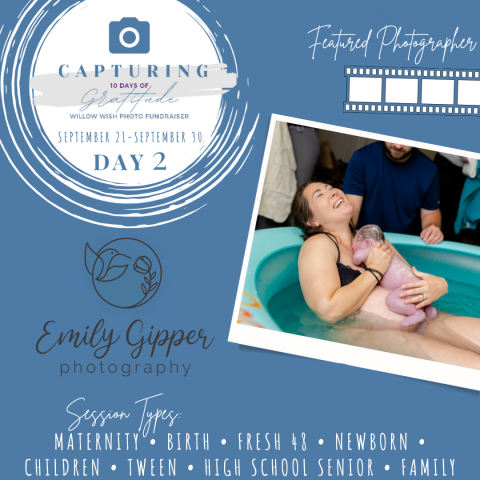 "I'm Emily, and I specialize in birth photography. I have been doing photography for six years and started my business a year and a half ago.

I became a birth photographer because I suffered from severe postpartum depression and I knew what it was like to feel terrible after having a baby. Seeing beautiful pictures of my newborn baby really helped me bond with her.

I desire for moms who suffer from mood disorders to realize they are capable of ANYTHING because they were capable of birth."
SPECIAL OFFER: I'm happy to offer 30% off of any birth photography package (up to a $500 savings!) and 20% off any other photography session when scheduled during the promotional period.

CONTACT INFORMATION:
EMAIL: emily@emilygipper.com
WEBSITE: www.emilygipper.com
FB: https://www.facebook.com/emilygipperphotography
IG: @EmilyGipperPhotography
AVAILABILITY: I have two spots available for birth a month beginning in October.

SESSION TYPES:
Maternity
Birth
Fresh 48
Newborn
Children
Tween
High School Senior
Family

PRICING: Birth packages begin at $1050