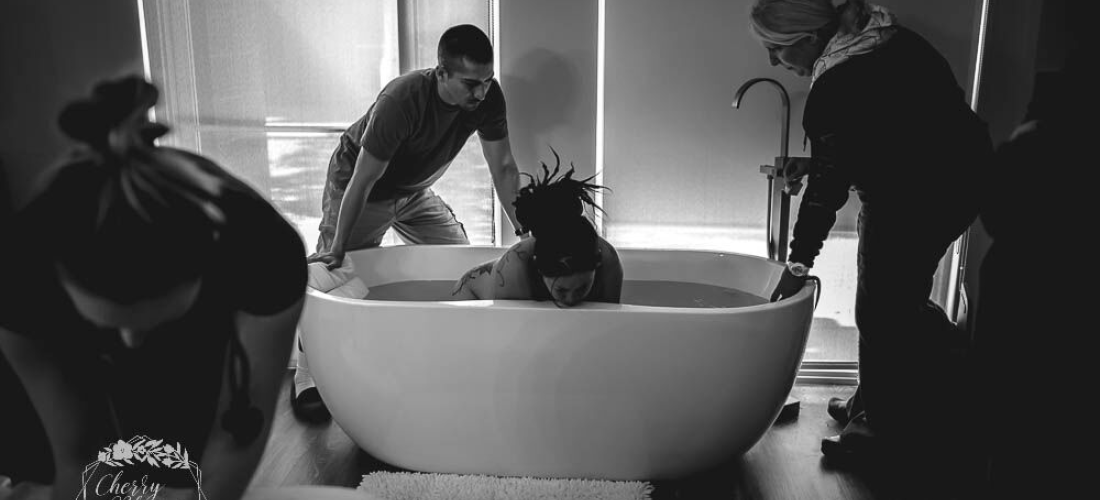 Willow Wish Reducing Barriers To Access
Willow Wish is a 501(c)3 Non-Profit organization. We exist as a Grant Program seeking to make compassionate care accessible to families in Arizona. We are working to make remove the inability to pay as a barrier to high quality pregnancy and birthing options.
It is our belief that peaceful, evidence-based care should be an option for all birthing families. Evidence shows that there are several far-reaching benefits of the Midwifery Model of care. The same is true of doula care.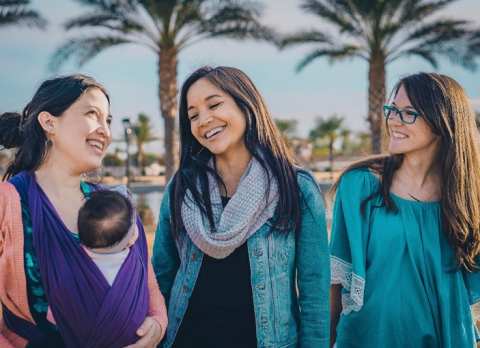 BENEFITS OF THE MIDWIFERY MODEL IN BIRTH CENTERS
Evidence has shown that birthing people who receive care at a birth center experience:
Higher rates of breastfeeding/chestfeeding
Lower rates of cesarean birth
Higher patient satisfaction
Lower rate of forceps delivery
"The midwifery model, which emphasizes education, family-centered care, and a wellness approach to pregnancy and birth, is associated with improved outcomes and high satisfaction with prenatal care and birth… The use of birth centers for prenatal care and birth should be supported and expanded. A critical step in expanding the use of birth centers is reducing the barriers to access, especially increasing payment for maternity services provided in birth centers."

AABC, "Start Strong National Report"
Source: https://www.birthcenters.org/news/strong-start-national-report
BENEFITS OF DOULA CARE
Evidence has shown that birthing people who receive doula care are:
Less likely to use Pitocin (intervention used for labor augmentation)
Less likely to have a cesarean birth
Less likely to use pain medication
More likely to have positive associations with the childbirth experience
"[Doulas] nurture, support and offer expert guidance for families during their pregnancy, birth and the early postpartum time. There is incredible evidence that shows how birth doulas improve outcomes!

According to a 2017 Cochrane Database Systematic Review, "Continuous support in labor may improve a number of outcomes for both [the birthing person] and baby, and no adverse outcomes have been identified. Continuous support from a person who is present solely to provide support, is not a member of the [person's] own network, is experienced in providing labor support, and has at least a modest amount of training (such as a doula), appears beneficial."

DONA International
Source: https://www.dona.org/what-is-a-doula/benefits-of-a-doula/
A stark fact about out-of-hospital birth choices is that they tend to be available only to the economically privileged. It is uncommon for insurance companies to pay for out-of-hospital birth options or doulas. Many families are left to pay out-of-pocket or maximize the yearly allowance from their FSA or HSA. The birth-right of a peaceful, empowering, transformational birth for the mother, and a joyful entry into this world for the baby; this is only available if the family can pay the fee for service for their doula, or their out-of-hospital midwife and/or birth center.
HOW WILLOW WISH IS MAKING A DIFFERENCE IN ARIZONA
Any childbearing person who is biologically female and pregnant (regardless of sexual orientation) in the State of Arizona is eligible to apply for a grant. By raising funds that are then directed to families, Willow Wish is removing the inability to pay as a barrier to high quality pregnancy and birthing options.
Birth Center Grant: The Willow Wish Birth Center Grant Program exists to make the accredited birth center experience accessible to families in Arizona by raising funds that are then directed to families who apply for a grant.
Doula Grant: The Willow Wish Doula Grant is offered with the intention of providing evidence-based care and comfort measures for the birth journey that are within the scope of practice for accredited doulas. A family can apply for a doula grant to cover the cost for doula services in a hospital, birth center, or homebirth setting.
Our vision is to increase the access to and the availability of out-of-hospital birth and doulas for all birthing families. Our long-term goal is to be able to award grants to student midwives in nursing programs, birth centers undergoing the accreditation process, and continue awarding families grants so they can access birth center care through their childbearing year. We will know we are achieving our goal when there are more midwives practicing in more birth centers providing access to more healthy, low-risk birthers who desire to risk outside of the hospital setting.
Our current objective with our grassroots fundraising efforts is to fund 24 Birth Center Grants and 12 Doula Grants per year for birthing families in Arizona that need help underwriting the cost of an out-of-hospital birth experience.
Donations received through January 27, 2023 are eligible for a Matching Grant from the Ruth McCormick Tankersley Charitable Trust (up to $10,000). Double your impact by donating today!